Description
This fabric is combined with Kevlar for strength and is woven into a tube/sleeve so you can easily make straight or curved pipes with no seams.  This sleeving uses a light weight Kevlar yarn which will yield a lighter and easier to work with sleeve. Adding Kevlar to your pipes will yield better impact and abrasion resistance compared to Carbon Fiber or Fiberglass. Thickness is 0.012″/0.3mm.
To harden the raw fabric into a usable form, you will need the appropriate resin or epoxy for your project.
This sleeve is available in 0.5″, 1″, and 1.5″ diameters.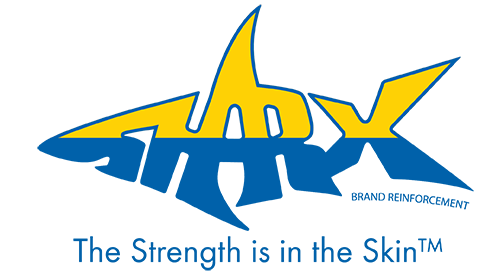 Sharx™ braided sleevings easily and repeatedly conform to the shape of products with changing geometries like prosthetics and hockey sticks, improving overall performance, minimizing weight, and maximizing strength. A sleeving takes on the exact shape and dimensions of the part over which it is pulled. When the sleeving is pulled over a part with changing cross-sections the fiber orientation, the thickness, and the yield of the braid vary at each point along the length of the part. These variations are predictable and repeatable and lend themselves to easy and precise manufacture of composite parts.
Sharx™ braid is seamless, so all fibers within the reinforcement work together to carry the load. The fibers in Sharx™ sleevings orient themselves to follow the load path. For instance, a 2″ diameter sleeving used to manufacture a goalie stick pulls down to 1.1″ over the handle resulting in a low angle which increases the stiffness. As this same sleeving is pulled over the blade of the goalie stick, the braid diameter increases to 2.3″ resulting in a 54.4 degree angle and increased impact resistance.
This item is sold by the yard. If you purchase a qty of 2, you will receive one continuous piece of sleeving 72″ long.
These sleeves will expand in diameter if the ends are pushed together and also will decrease in diameter if pulled from both ends.