Description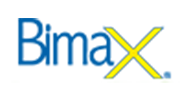 This fabric has a width of 48″, tow size of 12k and is woven in a 2×2 twill weave at /- 45 Degrees.
A&P Technology BIMAX-H-48 Made using Toray T-700 12k Carbon Fiber.
A&P Technology's biaxial fabric offers a /- 45 degree fiber orientation without cutting, stitching or manipulation. This construction reduces time and cost due to ease and consistency of lay-up.
To harden the raw fabric into a usable form, you will need the appropriate resin or epoxy for your project.