Description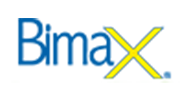 2×2 Twill Biaxial 45/45 Degree Carbon Fiber Fabric/Cloth 48″ 3k 5.7oz. This Fabric is Aerospace 640ksi strength carbon fiber. Commercial grade carbon fiber is 300ksi strength. This fabric has a width of 48″, tow size of 3k and is woven in a 2×2 twill weave. This is the most widely used pattern in the automotive industry.
A&P Technology BIMAX-L-48 made using Hexcel AS4C 3K Carbon Fiber woven at /- 45°.
A&P Technology's biaxial fabric offers a /- 45 degree fiber orientation without cutting, stitching or manipulation. This construction reduces time and cost due to ease and consistency of lay-up.
To harden the raw fabric into a usable form, you will need the appropriate resin or epoxy for your project.
This roll is 48″ (121.9cm) wide and the fabric is sold by the linear yard. The unit price displayed is for 1 linear yard, all volume discounts will be automatically applied when selecting larger quantities of fabric when added to your shopping cart, as indicated in the table above with quantity discount ranges for units purchased.