Description
Create Fast-Moving Channels for Resin Infusion
This item is priced by the linear Yard.
Increase the productivity of your resin infusion process with EnkaFusion CX-1000 Filter Jacket. This mat has a unique flow media that permits a wider path for resin dispersion over the entire feeder surface, resulting in more even resin dispersion. This product is designed for use in Infusion, Resin Transfer Molding (RTM) and Vacuum Assisted Resin Transfer Molding (VARTM).
Available in 2″ wide and 4″ wide.
Features three-dimensional "V" shaped nylon mat core encased in a thermally bonded, nonwoven polyester sock
Proven consistency for high quality finished parts time after time
Fits easily into production flow; install with plastic T-Fitting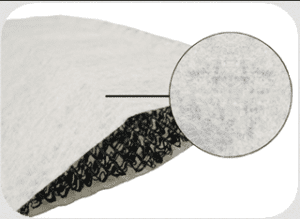 Resilient
Conformable
Flexible
EnkaFusion products are manufactured from polyester, polyolefins, and nylon and are flexible enough to conform to any surface. It cuts easily with scissors and installing custom pieces is easy and quick. One person can handle adding EnkaFusion to the lay up.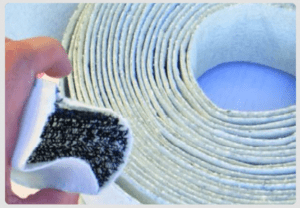 EnkaFusion
Promotes complete wet out of the molded parts
Provides an open channel for complete coverage of resins and foams
Is a low cost solution for increasing productivity
Is the fastest flow medium on the market today
Benefits
Speed
Saturation
Low Cost