Description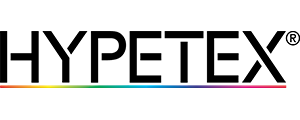 TITANIUM fabric has a cyan-blue/silver shade with a Pantone matching code of 877c.
Hypetex® 90gsm UD is a combination of 78gsm UD carbon fiber substrate and Hypetex® coloring technology. It is non-woven, featuring all fibers running in a single, parallel direction. There is no cross-section weave that divides the fiber strength in half with another direction. This allows for concentrated density of fibers that provide maximum longitudinal tensile potential.
Benefits
Maximum longitudinal tensile potential
Isotropic material
Controlled constructions of precision parts and precise engineering in layups
Hypetex® coloring technologies are optimized for either thermoset or thermoplastic matrix systems, and are mechanically characterized to aid structural optimization. All our materials are quality assured to the highest industry standards.
Hypetex® technologies use water based resins and nano pigments that puts color onto the composite at the point of production, removing the need for expensive paints or coatings. The result is a colorful premium aesthetic part straight from the mold, reducing post processing costs and offering a more environmentally friendly coloring solution.
After seven years of research and development, leading engineers from the world of Formula 1 have created a colored carbon fiber composite that is light, bright, bold and strong, making it an ideal material for use in a number of industries from motoring and motor sport to cycling and design.
We supply a wide spectrum of visually stunning colored advanced technical materials which offer the additional benefits of reduced part finishing time, costs and the extra weight of paint systems.