Description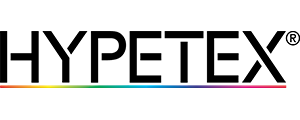 This is a fabric sample that's available in a 4″x4″ size.
The Jet Black fabric has a vibrant black shade with a Pantone matching code of 6C.
Hypetex® is a 300gsm flax twill carbon that has good pliability for forming complex contours and it is better at maintaining its fabric stability and less potential stress
Key Performance Advantages:
Viscoelastic behavior providing very efficient vibration damping
Excellent inherent compatibility with thermosets via covalent bonding
Very low CTE, hence high thermoelastic compatibility with carbon fibres
Highly radio-transparent across the entire RF spectrum (1 – 40 GHz) even in thick laminates
CO2 sequestrator: the emissions related to process energy from the flax seed to the Flax roll are offset by the sequestration at growth via photosynthesis (1.65 kg of CO2 sequestrated / kg fibre)
The carbon fiber industry is set for an injection of color following the official launch of Hypetex, the world's first colored carbon fiber brand.
Hypetex® coloring technologies are optimized for either thermoset or thermoplastic matrix systems, and are mechanically characterized to aid structural optimization. All our materials are quality assured to the highest industry standards.
Hypetex® technologies use water based resins and nano pigments that puts color onto the composite at the point of production, removing the need for expensive paints or coatings. The result is a colorful premium aesthetic part straight from the mold, reducing post processing costs and offering a more environmentally friendly coloring solution.
After seven years of research and development, leading engineers from the world of Formula 1 have created a colored carbon fiber composite that is light, bright, bold and strong, making it an ideal material for use in a number of industries from motoring and motor sport to cycling and design.
We supply a wide spectrum of visually stunning colored advanced technical materials which offer the additional benefits of reduced part finishing time, costs and the extra weight of paint systems.