Description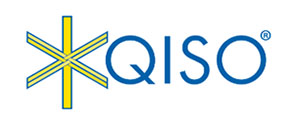 This Fabric is Aerospace 711ksi strength carbon fiber. This fabric has a width of 48″, tow size of 12k and is woven in a 2×2 twill weave. Thickness .022″
A&P Technology QISO-H-48 Made using Toray T-700 12k Carbon Fiber.
To harden the raw fabric into a usable form, you will need the appropriate resin or epoxy for your project.
This roll is 48″ (121.92cm) wide and the fabric is sold by the linear yard. The unit price displayed is for 1 linear yard, all volume discounts will be automatically applied when selecting larger quantities of fabric when added to your shopping cart, as indicated in the table above with quantity discount ranges for units purchased.
Please purchase the number of linear yards that you require. When purchasing multiple yards of the same fabric you will receive one continuous length of that material. We carefully take that material and roll it onto a cardboard core and wrap over with clear plastic or Kraft paper, making sure to keep the fabric in its first quality condition. We pride ourselves as having one of the best material handing crews possible.