Description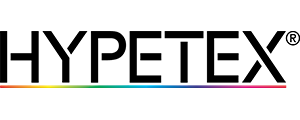 TENDULKAR fabric has a medium dark shade of cyan-blue with a Pantone matching code of 3005c.
This material is 2nd quality. This does not mean it is necessarily bad material but if our 100 yard rolls of material come with about ten or more defects throughout the roll it is considered second quality. A defect may be one broken fiber strand, missing a strand, jumped a strand in the weave. The defects are not bad and this material is great for filler material. Some sections of the fabric are absolutely fine but we cannot check what material is on the roll, if you want guaranteed perfect fabric please purchase another material.
Hypetex® is a 245gsm twill carbon that is better at maintaining its fabric stability and less potential stress.
Benefits
• Outstanding visual quality for cosmetic parts.
• Excellent fiber alignment and flat weft yarn insertion.
• Ideal for prepreg and infusion processes.
The carbon fiber industry is set for an injection of color following the official launch of Hypetex, the world's first colored carbon fiber brand.
Hypetex® coloring technologies are optimized for either thermoset or
thermoplastic matrix systems, and are mechanically characterized to aid structural optimization. All our materials are quality assured to the highest industry standards.
Hypetex® technologies use water based resins and nano pigments that puts color onto the composite at the point of production, removing the need for expensive paints or coatings. The result is a colorful premium aesthetic part straight from the mold, reducing post processing costs and offering a more environmentally friendly coloring solution.
After seven years of research and development, leading engineers from the world of Formula 1 have created a colored carbon fiber composite that is light, bright, bold and strong, making it an ideal material for use in a number of industries from motoring and motor sport to cycling and design.
We supply a wide spectrum of visually stunning colored advanced technical materials which offer the additional benefits of reduced part finishing time, costs and the extra weight of paint systems.